One thing some quilters rush to tell me about Sashing Stash is that they would love to see it offered in their favorite color combinations like magenta and chartreuse or pumpkin and teal. At first I was a bit taken aback because my original concept was that Sashing Stash is a "bread & butter basic," a classic in black and white. The popular 19th century color combos were added later to make a "line."
Now, I've stretched enough to realize that many designers will inevitably find bold new ways to use the fabric, introducing new color entirely by overdyeing or by adding eye-catching "jewels" or marker-colored areas in their work.
You may be an expert with the many excellent dyes now available to artists, and one of those experts, Joy-Lily of San Francisco, is currently preparing Procion overdye samples to show you the many effects you can get with Sashing Stash.
In the meantime, below are samples of some effects you can get using basic Rit dyes. (I confess that I am nervous using anything that must be used outdoors or requires respirators. Besides, my "outdoors" is a downtown San Francisco sidewalk, so I have to settle for the dye my mother used, plain old Rit brand dye, offered at drug stores and craft stores.)
The dye chart below shows what happens when each fabric is overdyed. Some results are dreadful. Some are spectacular. All this is invaluable information if you are trying to match antique quilt blocks or are seeking a spectacular effect in your art quilt.
Dani Lawler of San Francisco prepared the color swatches by overdyeing the three Sashing Stash colorways with ten basic Rit colors. She advises: "For each dye batch, I used 2 cups of water (140 to 160 degrees to begin) and 2 teaspoons of liquid dye. Each swatch soaked for 20 minutes. Shorten the time for a lighter dye job or lengthen it for a darker, more saturated color."
Here is the color chart: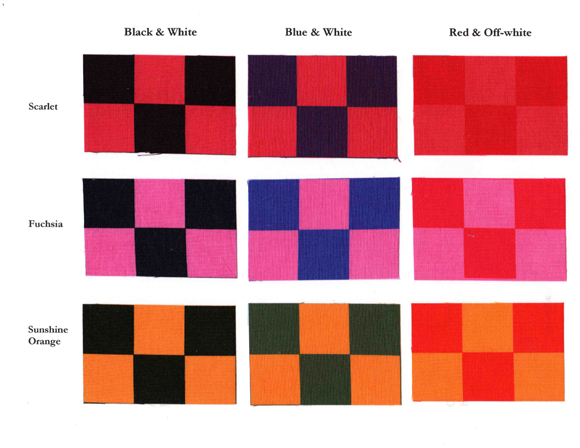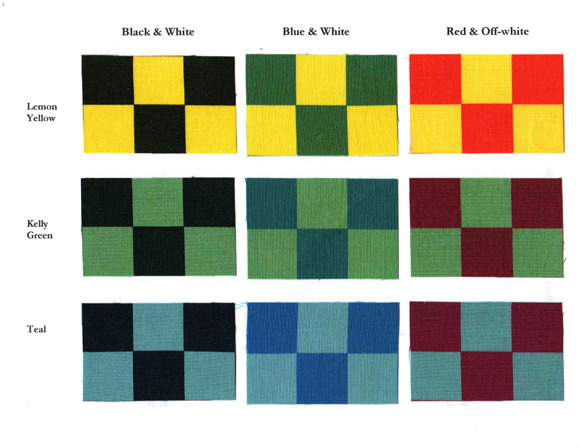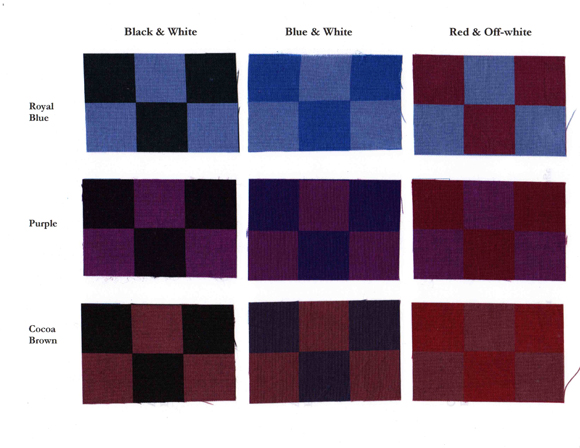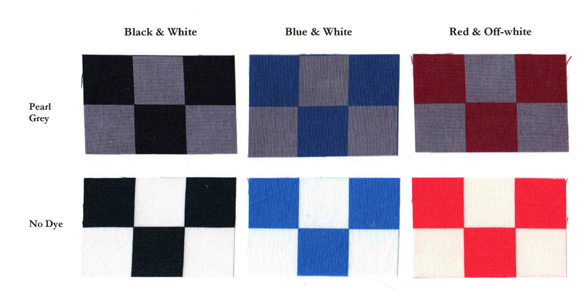 (The last row shows the original fabric without any dye.) If you adore playing with dye, this color chart may get you thinking of your possibilities.